Hey guys i don't know but maybe some of you are intrested in this:
I made a Minecraft Texturepack for a well n known game/mod:
DeathRun!
Some time ago Elpredatore had the idea of creating a Minecraft Adventure Map that is played with the basic idea of DeathRun. He started creating a first version of it, we had great fun with it but something wasn't quite perfect.
It didn't look very DeathRun a like so I had the idea of creating a themed Texturepack for it. I had some experience in texturing for games and tried my best. (That time Minecraft was in Beta stage 1.3)
The first version didn't look perfect, but it wasn't bad at all. I learned a lot about how the graphics engine works and how you create High-Quality textures. (I used this knowlege for some other games too)

That time we were proud of our work, but never published it. But since that time we've grown older and the project was far away from our minds. (Minecraft is now in a "final" stage 1.4.7)
Some days ago Predi decided to create a new version of a Deathrun map in Minecraft and when he told me about it, I was really excited because now I am able to do alot better work since that time. I started to recreate all the necessary textures and now I'm really proud of myself that i am able to represent such a nice work.
The Pack just fits for playing Deathrun (why i created it). But i does more than simply look different! There are some tricks we used to create a much better feeling.

- Changed some weapons (screenshots will show you more
)
- Added ability to create secrets
- Ability to create a wall only the activator is able to look through
- Added some kind of advertising to it
(you can see it frm ingame)
- Changed the way Minecraft looks almost completely
[spoiler=Blocks]
All wool blocks, Cleanstone, Cobblestone, Grass/Dirt, Stone slaps, Iron/Coal/Redstone/Gold/Diamond Ore, Iron door, Wooden door, Water, Lava, Pistons
[/spoiler]
[spoiler=Items]Diamond Sword, Bow, Arrow, Cooked Porkchop[/spoiler]
The Pack is available in 64x64, 128x128 and 256x256 pixels. x256 Is my favourite of course
The map is for private usage only at the moment. But I couldn't resist showing some poeple my work

Below i will add some images how things look like with it.
I'd really like to hear some feedback from you guys!
8)
[spoiler=Pictures]
Our awesome banner xD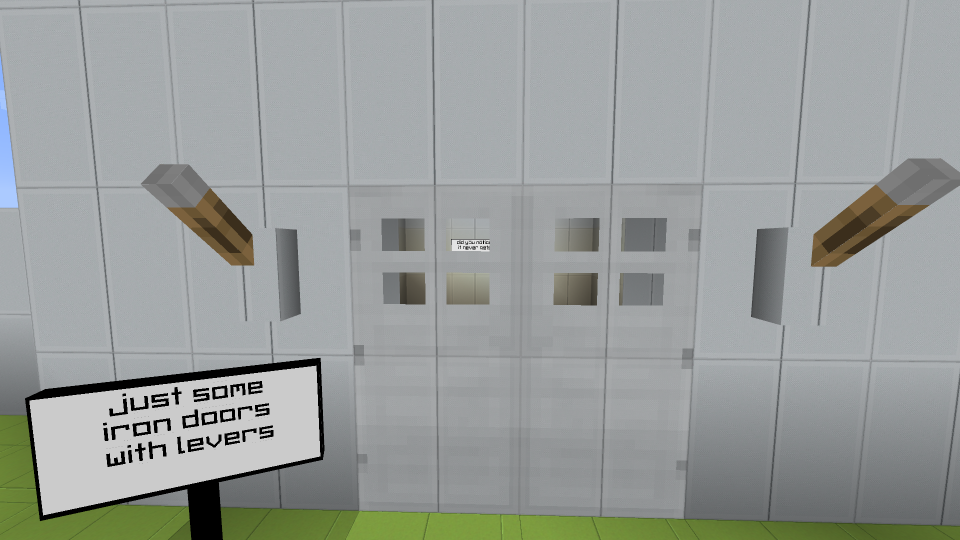 the items
some magic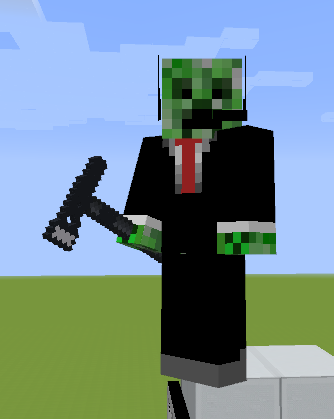 another kind of magic :O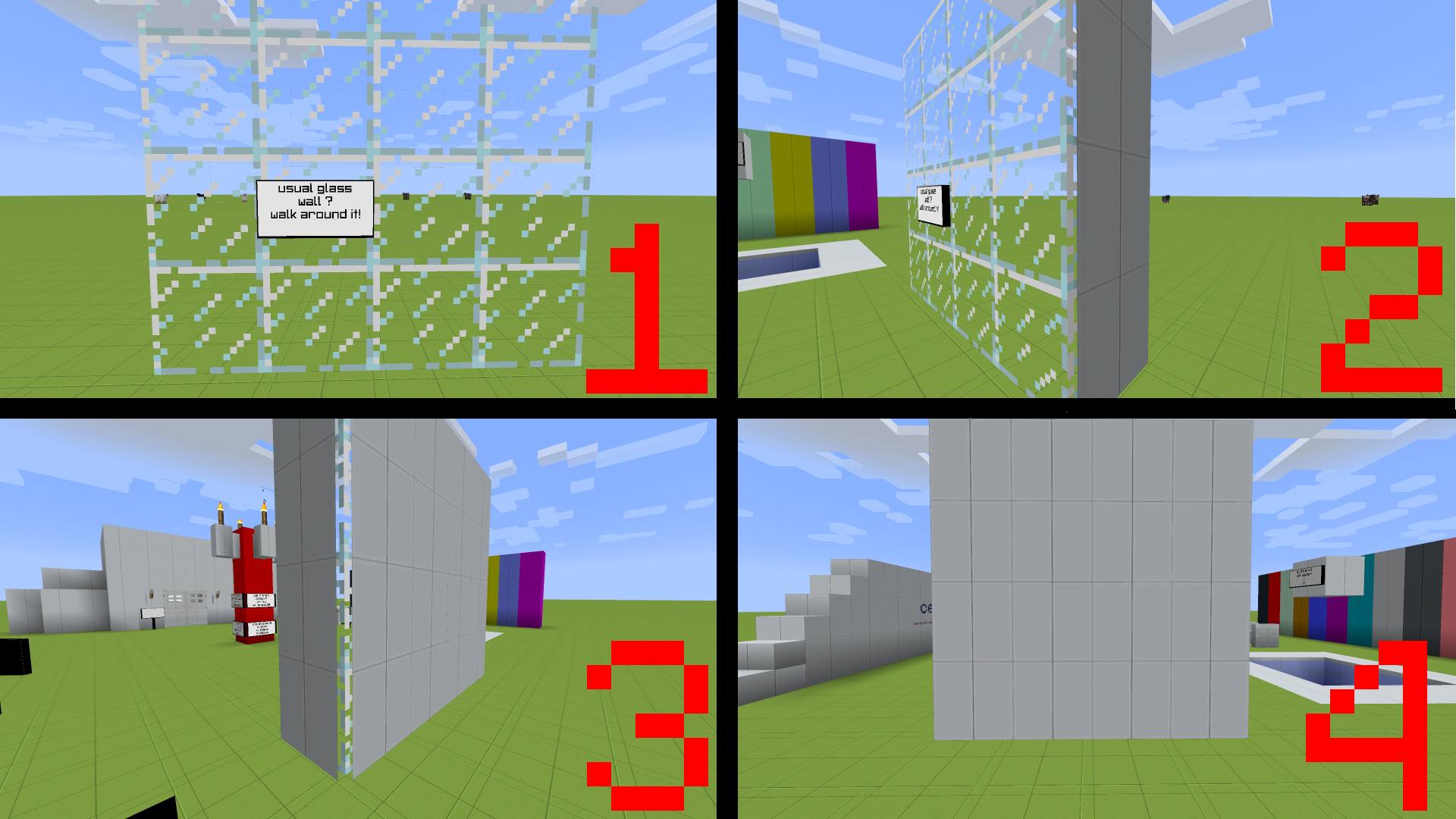 [/spoiler]

EDIT: I don't know how to handle these f*cking spoilers... If someone could help me with them would be really nice
Hi Guys, Predi here
CrackZ told you something about the project, and i finished my first map and work is in progress@the second map
The Maps are fully supported by Redstone and Command Blocks.
Some Screenshots:
1. Map:

Mc_Dr_Portal
[spoiler]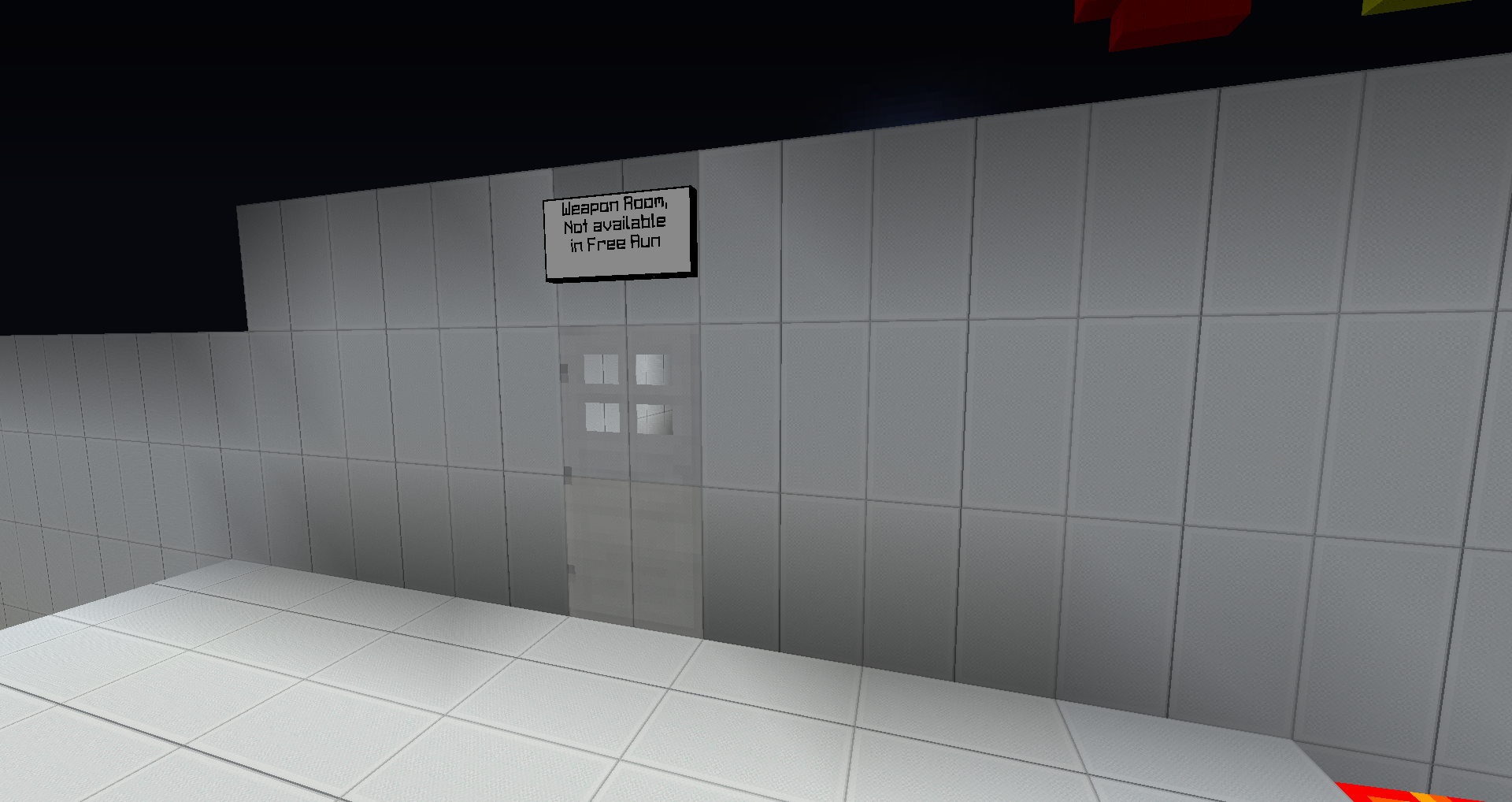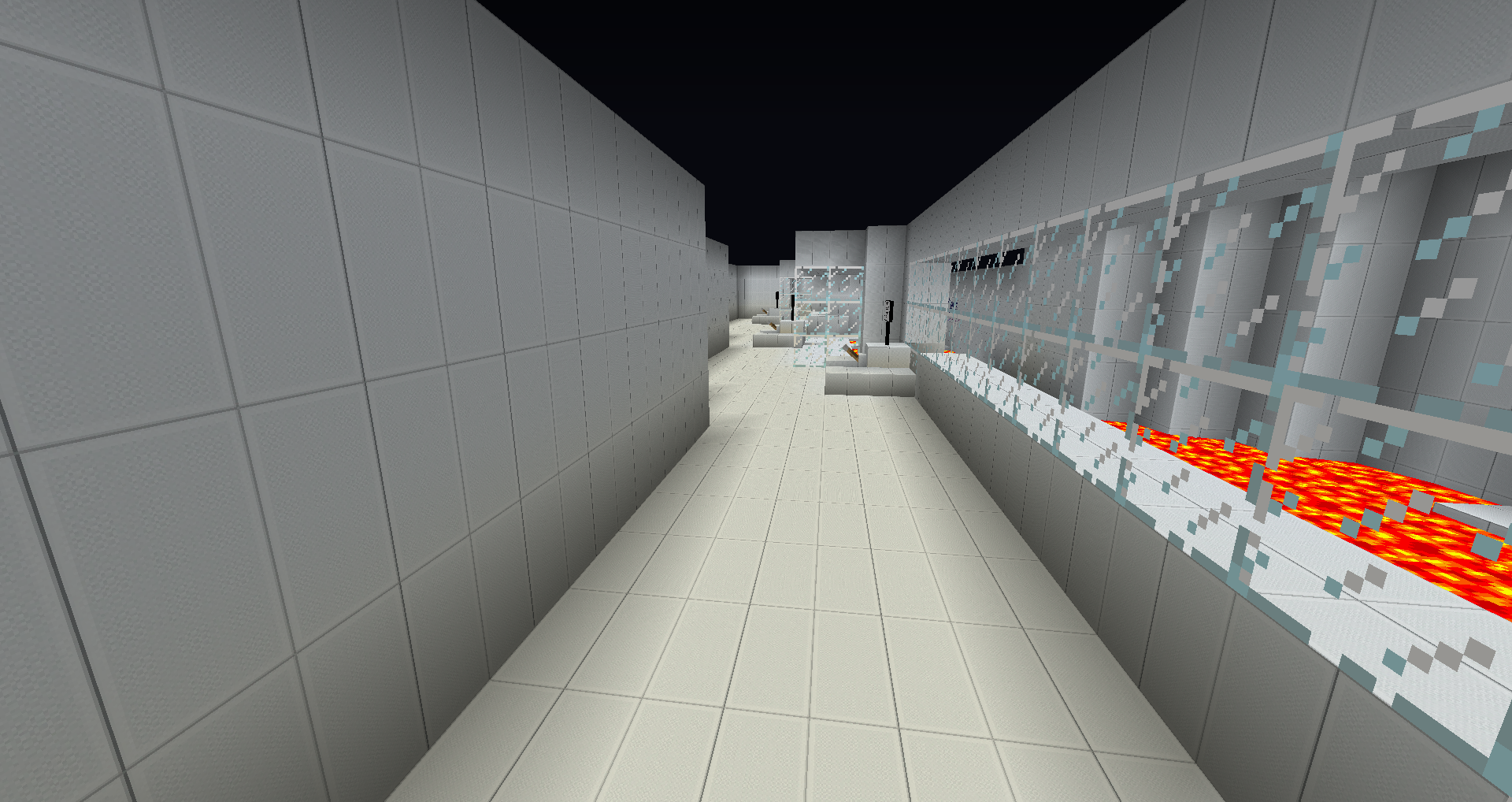 [size]
/><img
[/spoiler]

[size=14]

2nd Map:

Mc_DR_Colourful
[spoiler]
<img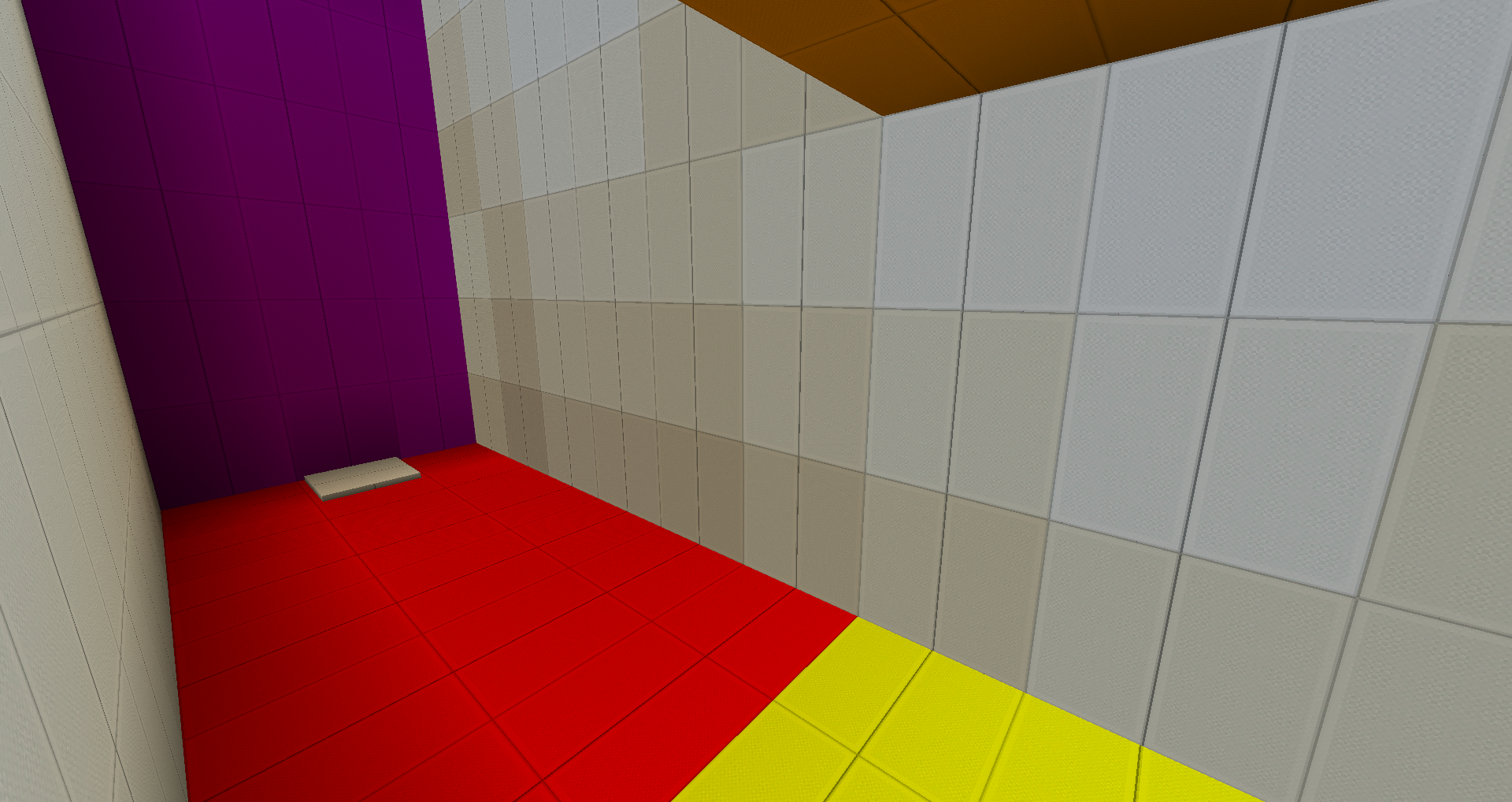 [size=10][/spoiler]

[size=14][b]

Some Redstone behind the scenes:


[spoiler]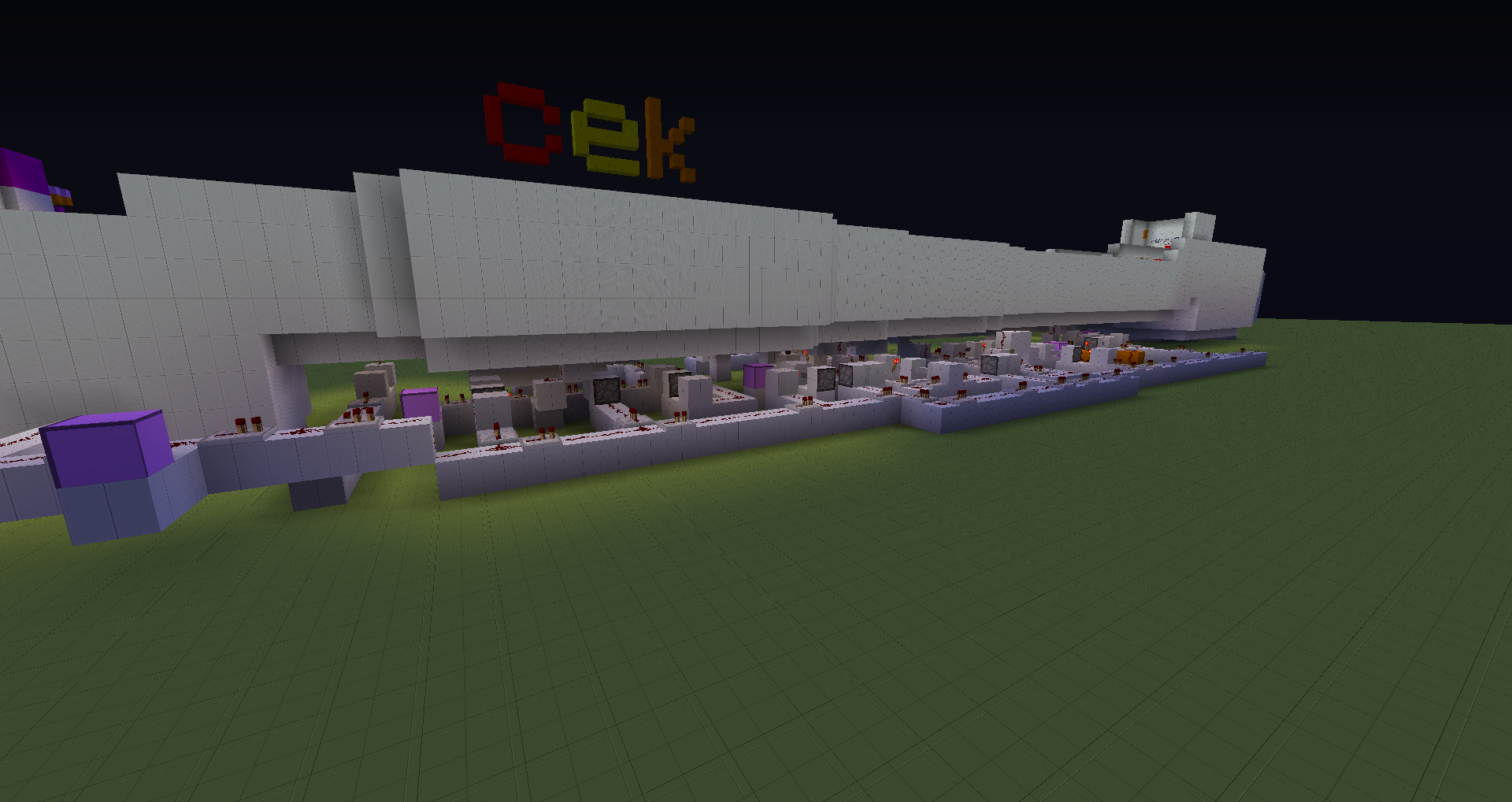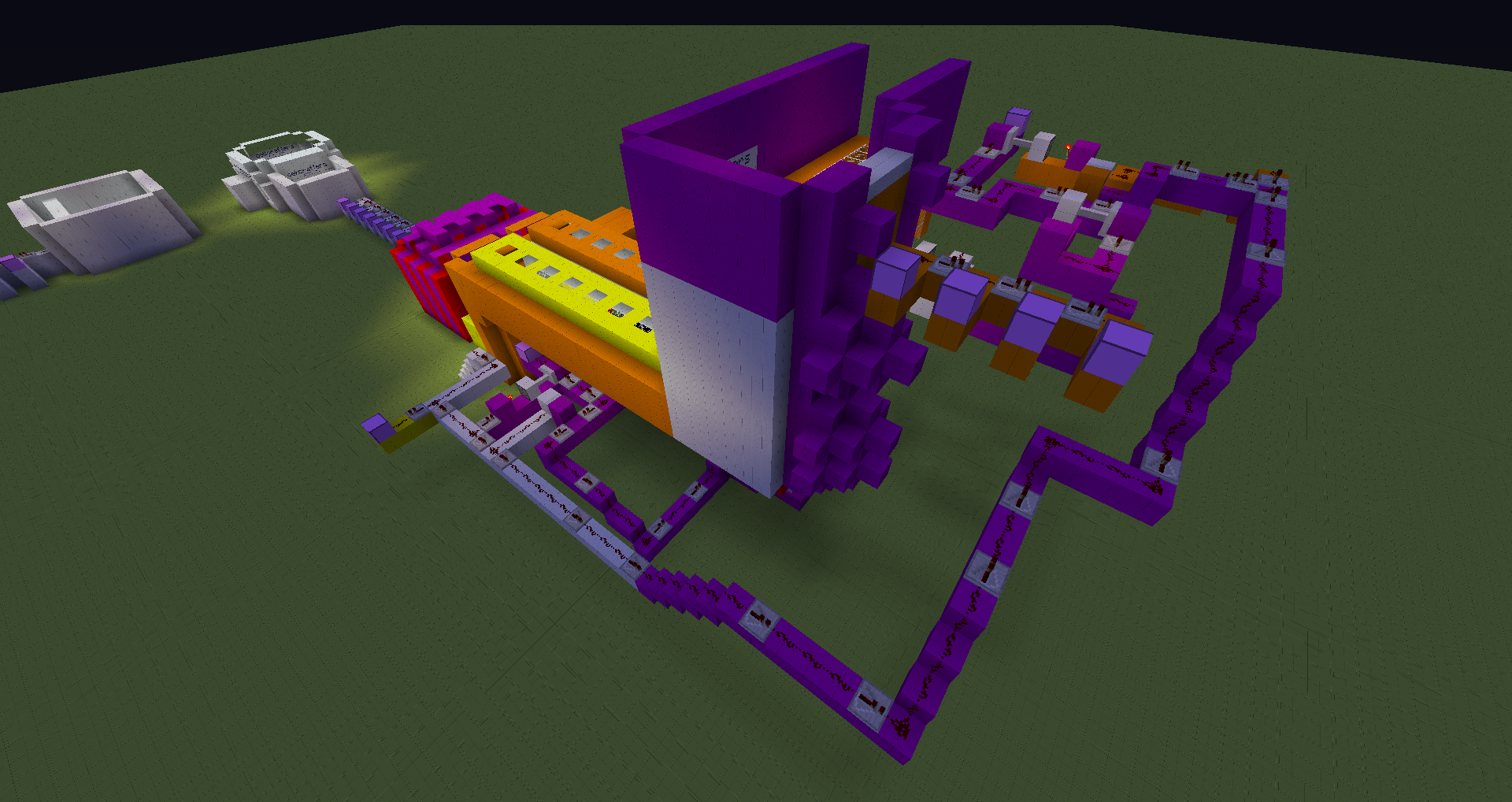 [size=10][/spoiler]

[size=18]Thank you for your attention!
[size=18]And: pls give a feedback

[size=18]~Predi

[size=18]News/edit:
i finished the 2nd map Mc_Dr_Colourful
Edit:
-3rd. Map Mc_Dr_SnipeRun finished
-Lobby System Finished
-Round Counter Finished
First you can download MC and play offline( add IP to play on web servers)
You can play minecraftsp
http://www.4shared.com/file/OQf06m9g/Min...joCaid.htm
(does not require manual updates)
For learing: minecraft wiki is your friend
http://www.minecraftwiki.net
Or when you play on cekcrafters : ask a player for crafting.
[spoiler]
Some basic ones
http://www.minecraftwiki.net/wiki/Tools
Ignore the compass,map,clock and fire charge and flint and steel
http://www.minecraftwiki.net/wiki/Bed
Use to sleep overnight.
chop a tree to get wood, place wood in 1 crafting grid to make planks, place four to make a crafting table.
You will need a pickaxe to mine stone and minerals
http://www.minecraftwiki.net/wiki/Furnace
And do go out in the night without a sword.
[/spoiler]
**edit** and forgot: look in to your achievements they help a lot 2 **edit**